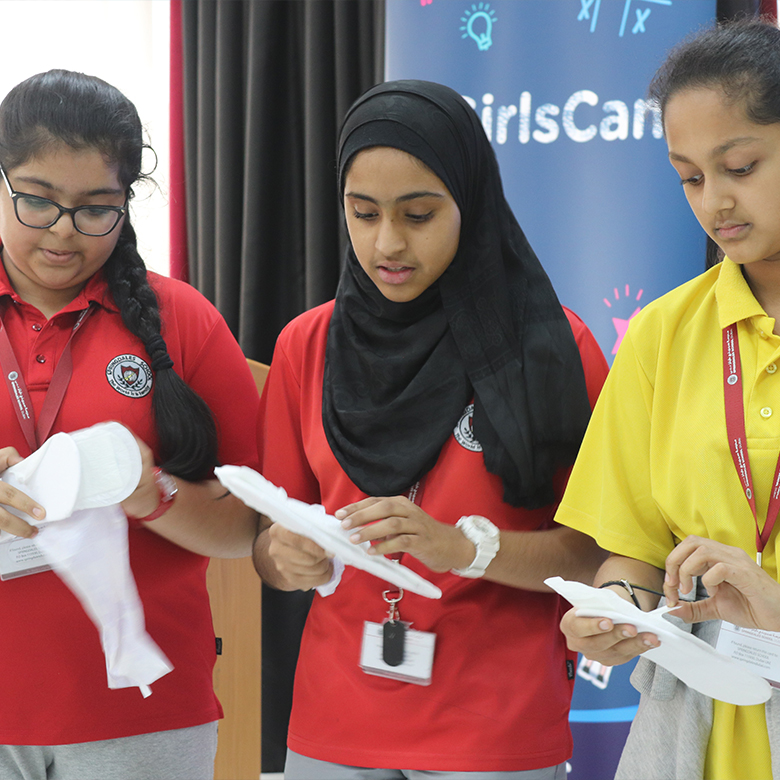 The Middle School (Grades 6 to 8)
The course of study for Middle School is designed to provide a broad, traditional foundation of knowledge while increasing the student's awareness of the relationships between all subjects and areas of learning. Students are encouraged to question and evaluate information critically, to seek out and explore the links between subjects, and to develop intercultural awareness and communication skills.
The curriculum acknowledges the fact that subjects like language, mathematics, science and social studies help the cognitive development of the child and therefore require greater academic emphasis. Promoting the holistic view of learning, it aims to help students to develop the knowledge, attitudes and skills they need to participate actively and responsibly in a changing and increasingly interrelated world. Therefore, for the purpose of fostering core competencies in learners, this curriculum encompasses the following major learning areas from scholastic and co-scholastic point of view:
English, Mathematics, Science, Social Science, 2nd Language (Hindi/French), Arabic, UAE Social Studies, Computer Studies, Robotics with Art, Music, Dance, Physical Education and Life Skills. Islamic Education is mandatory for all Muslim students.
As recommended by KHDA, the Moral Education Programme (MEP) is mandatory for all students. Group discussions, projects, field-trips, presentations, activities, and community service are intertwined into the subject of study. All students get the opportunity to take part in our after school Pupil Enrichment Programme (PEP) & Model United Nations (MUN).
Assessment in the Middle School is based on the new assessment policy of CBSE, which puts a 20% weightage on formative and 80% weightage on summative assessment.
We offer the CBSE (Central Board of Secondary Education), Indian Curriculum.