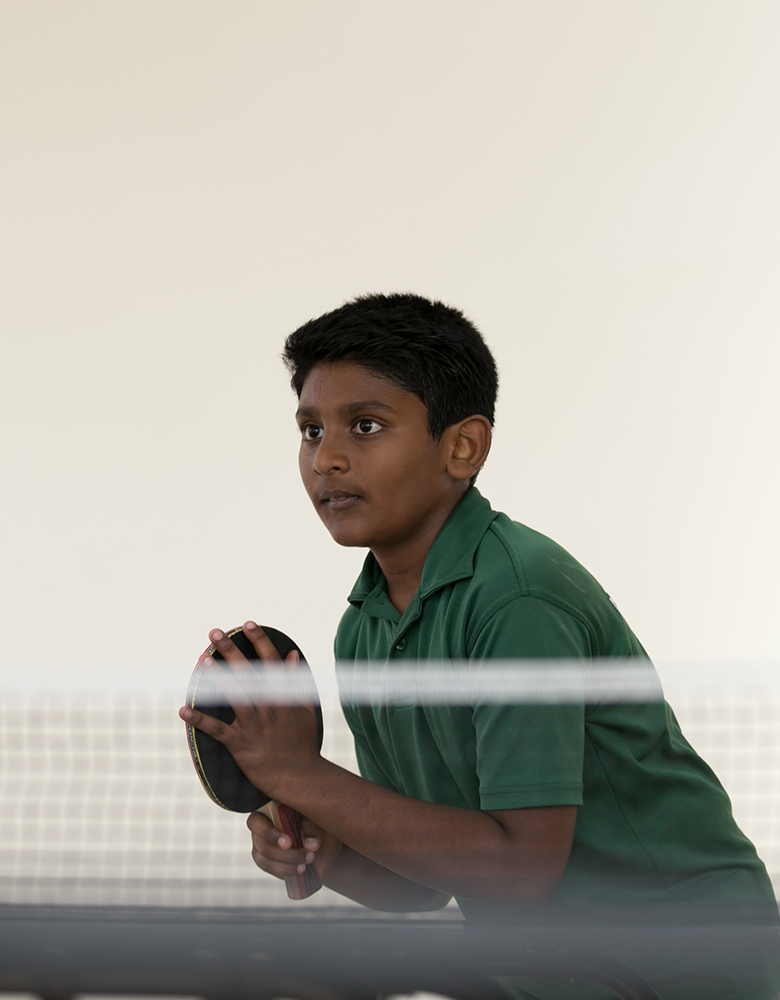 PEP revolves around the three domains of physical, social and intellectual.
Physical Domain:
When children are young, they want to perfect skills that they have just learnt to control. A variety of movements such as jumping, catching and throwing delight them. The middle school child, on the other hand, wants to learn more complex skills and get involved in team sports. This is also the best time to learn about rules and discipline in sport. The older school child is ready for more adult-like activities that need greater structure and discipline, like dancing, gymnastics, music classes etc.
Social Domain:
Young children are observing others and will be interested in games where they play the roles of family members. They develop short-term friendships and need an adult's presence to assure them. The middle school child is intrigued by society and will love trips to factories, public buildings etc. They want to know the 'how' and 'why' of things. The older school child is ready to learn about different cultures, food and customs. They want to do some amount of social work too.
Intellectual Domain:
Young school children will practice what they are learning. Middle school children want to learn more skills and will show interest in reading, drama and problem solving. The older school children are ready to research and probe. They enjoy getting a puzzle and pondering over it.
PEP sessions offer children the chance to have fun and feel comforted, as well as be excited by learning and enjoy it.
The activities on offer being an extension of the curriculum will in no way be an overload to our students and therefore wholehearted participation in PEP will be encouraged for all students to avail the opportunity to participate and develop themselves while enjoying themselves at the same time.
Any after-school program needs to address the interests of the child depending on the category they belong to. Knowing the children in your program and appreciating their needs and interests will help staff us plan and structure programs that are most useful to that group.
Based on the availability of resources and interest shown by the students, PEP may include, but will not be restricted to the following:
Cultural Activities:
Classical dance, Western dance, Vocal music, Instrumental Music, Painting, Dramatics, Debating, MUN, Public Speaking
Sports: Cricket, Aerobics, Yoga, Football, Basketball, Volleyball, Lawn Tennis, Badminton, Swimming
Digital Technology- Robotics & Coding
Remedial- Math's, Arabic, French & Hindi
Clubs- Science & Math club, Calligraphy, Photograph, Book club etc.
Sports: Cricket, Aerobics, Yoga, Football, Basketball, Volleyball, Lawn Tennis, Badminton, Swimming
Language: French & Arabic
Participation in afternoon activities for Grade 3 to 9 will be on Monday, Tuesday, and Wednesday (2 PM – 4 PM). For grades 1 and 2 it is optional.
PEP is an enriching experience for all the students. Special care will be taken to ensure that the needs of every student are met. Springdales School is committed to provide quality enrichment program and ensure that each and every child get equal opportunity to participate in a variety of activities and make use of state-of-art facilities and infrastructure available at Springdales, Dubai campus.