Pre-KG is not just the preliminary exposure to school days that introduce a child to the world of education but it makes learning worthwhile. Pre-KG is not just child's play! In this foundational year, children nurture the sense of wonder as they get a feel of what school is about while enhancing their physical, intellectual, and social/emotional development. In short, it's the commencement of lifelong learning.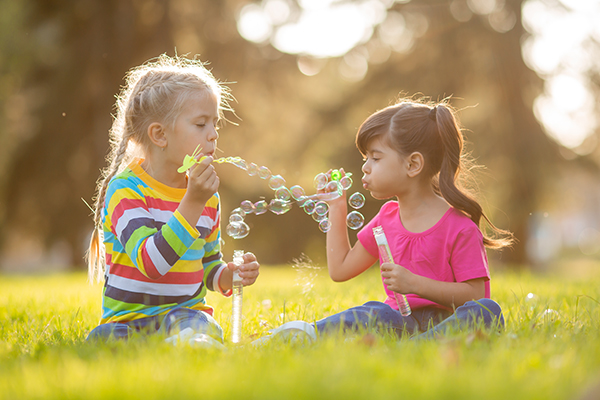 Recent brain research indicates that the most fundamental and essential years in a child's development are birth to age five. A three-year-old child has a vocabulary of approximately 1,000 words whereas there is a phenomenal increase to 10,000 words in the vocabulary of a 5-year-old child. In Pre KG children learn to nurture their linguistic skills by talking, asking questions, conversing with peers, and being exposed to the world of books and stories.
While some parents have had reservations about the importance of pre-KG education, some others have been naive about the benefits. As an educator of twenty-five years, I have generally seen that children enrolled in Pre-KG have a smoother transition into Kindergarten as they adapt comfortably at their own pace into the school environment. Hence, they are more willing, receptive, and quick to learn which has a very positive impact on their academic performance and progress throughout the school years.
Covid-19 has had a negative effect on enrolments in Pre KG programs all across the UAE. This, over the last year, seemed to have an adverse effect on learning and on the social, emotional, physical, and mental development of the children hampering their pre-academic skills. Our school is committed to providing optimal learning experiences for young children. Students are benefitting from our online, onsite, and blended modes of learning. We encourage the parents to send their children to school and accept the new normal. We have extremely meticulous staff and all required resources and equipment to maintain hygiene and ensure the health and safety of the students is of prime importance to us.
According to some studies, children who are enrolled in Pre-KG are better prepared for the expectations on behavior, attention, and retention ability and often have a higher IQ score than their peers who have skipped the pre-KG year. Recent scientific research has proven that learning and mental development begin immediately after birth. During the first three to four years of a child's life, essential brain and neural development occur. Therefore, children greatly benefit from receiving the opportunities that a Pre-KG education presents. Since Kindergarten 1 and 2 begin around the ages of 4 to 5 which is post this accelerated major brain development, it becomes essential that we educate children during this important developmental year in Pre-KG as it benefits them enormously.
At Springdales School Dubai, we provide our Pre KG learners a stimulating learning environment, a well-rounded skill-based curriculum, and a highly-skilled teaching staff facilitating holistic development.
We provide our learners with an environment for self-driven experiential learning that not only caters to children's individual learning needs and interests but also constructively challenges them while they play, explore and learn.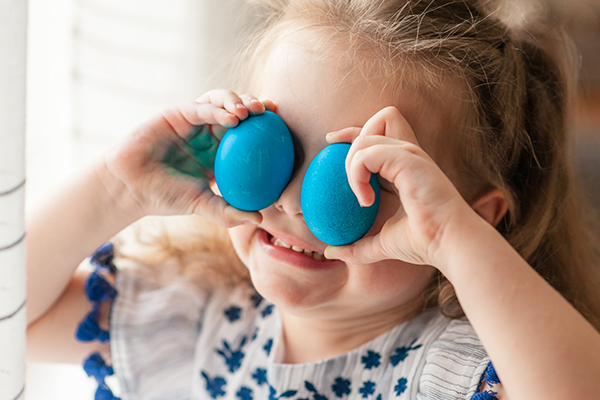 We follow the EYFS curriculum and we have adopted the best practices from Reggio Amelia and some of Montessori. Our broad and balanced scheme of work provides maximum opportunity to integrated and spiral approach among the seven areas of the EYFS Curriculum (Communication and language, Personal social emotions development, Physical development, Literacy, math, Understanding the world, and Expressive art and design). We explicitly focus on wellbeing, skill progression, and the 4C's for our 21st-century learners- Critical Thinking, Communication, Collaboration, and Creativity that are essential for today's learners to succeed in their academic career and in their life beyond the schooling journey.
Our teachers individualize and facilitate learning by focusing on the process as much as the outcome to make it a joyful experience for our learners. The dedication and commitment of our teachers through Covid-19 has been inspirational as they taught morning and evening sessions to support the students and working parents.
Finally, it would be remiss of me not to mention the impact of the change in age requirements for new students enrolled in Pre-KG (for CBSE schools), according to the UAE Ministry of Education Resolution no (24). For CBSE schools this will begin in the 2022-23 Academic Year, children enrolling in Pre-KG starting in April must be three years old on or before March 31 of that year. Children enrolling in KG1 in schools starting in April must be four years old on or before March 31. Similarly, children enrolling in KG2 in schools starting in April must be five years old on or before March 31.
| | |
| --- | --- |
| Grade | Age requirement |
| Pre-KG | 3 years old by March 31 |
| KG1 | 4 years old by March 31 |
| KG2 | 5 years old by March 31 |
| Grade 1 | 6 years old by March 31 |
For parents of children aged between 3 to 6 years, it's time to take a timely decision that can save a year of schooling and getting enrolment in the year they are eligible for, which will change in the coming years. Springdales School, Dubai is open for admissions and we are welcoming children to join us from the Academic year 2021-22.
Author: Mrs. Rashmi Virmani
Head of Foundation
Springdales School, Dubai