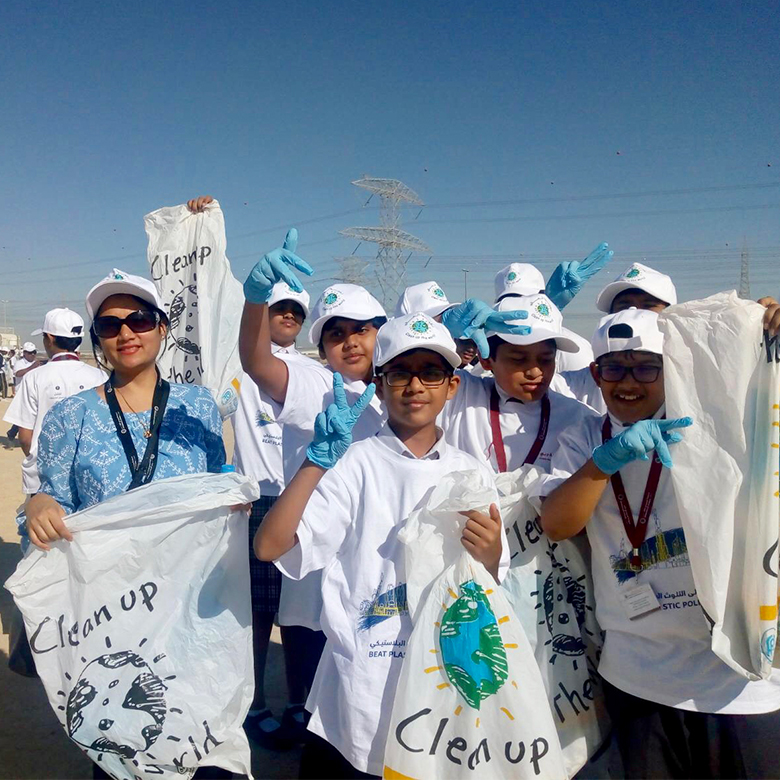 Secondary Stage (Grades 9 -12)
The Secondary School follows a well-rounded, rigorous course of study. It not only fosters the 21st-century skills but also prepares them for their journey towards a college education.
Five core scholastic subjects offered in grade 10 are: English, Mathematics, Social Science, Science and 2nd language (Hindi/French), along-with Physical Education, Computer Studies and Arabic. Islamic Studies is mandatory for all Muslim students. As recommended by KHDA, the Moral Education Programme (MEP) is mandatory for all students.
Group discussions, projects, field trips, presentations, activities, and community service are intertwined into the subject of study. All students get the opportunity to take part in our after school Pupil Enrichment Programme (PEP) & Model United Nations (MUN).
Assessment in the Secondary School is based on the assessment policy of CBSE, which puts a 20% weightage on formative and 80% weightage on summative assessment. Students take the All India Secondary Examination (AISE) conducted by Central Board of Secondary Education, New Delhi, at the end of Grade 10.
Senior Secondary Curriculum offers open subject choices to students of grade 11 from the following pool of scholastic subjects: English (code 001); Mathematics; Physics; Chemistry; Biology; Computer Science (code 083); Accountancy; Business studies; Economics; Entrepreneurship; Psychology; Hindustani Vocal Music and Physical Education. Scholastic curriculum is enhanced through our enriched Work Education programme which includes Robotics (Humanoid), MATLAB, Python, Tally, to name a few.
Islamic Education is mandatory for all Muslim students.
Career counseling and preparation for university progression is an integral part of the secondary curriculum.
We offer the CBSE (Central Board of Secondary Education), Indian Curriculum.